City's Financial Health: 2022 year-end report, and January, 2023 early indicator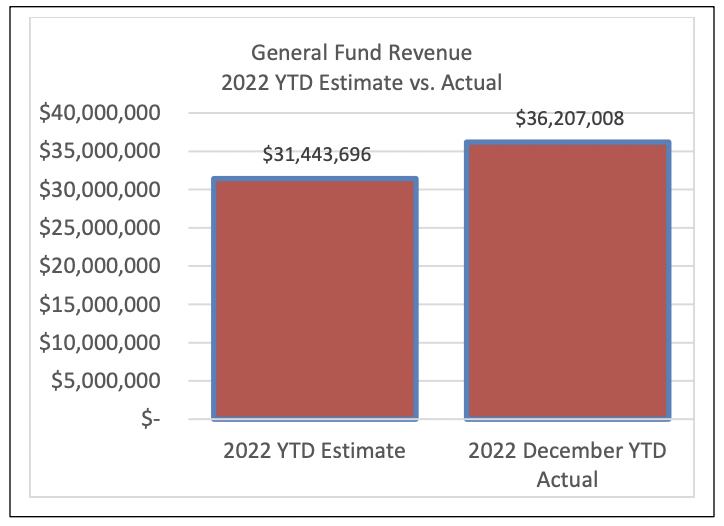 Our City just released a very positive 2022 year-end financial report. General Fund revenue was up 15% over budget, actual expenditures were down 10%, and our General Fund cash balance was up 20% for the year.  And January, 2023 continues this favorable performance with income tax revenue up 9% compared to January, 2022.  I want to thank all who make this possible—Worthington's businesses, workers, and consumers, our Chamber of Commerce, and our City's outstanding economic development and finance staff.
Here's a few highlights (the full financial reports can be read here, pages 12-23: https://www.worthington.org/ArchiveCenter/ViewFile/Item/5415):
For the year ending December 31, 2022, income tax collections were up 8% compared to 2021. Here's a nice bar chart showing you total income tax collections for years 2013-2022.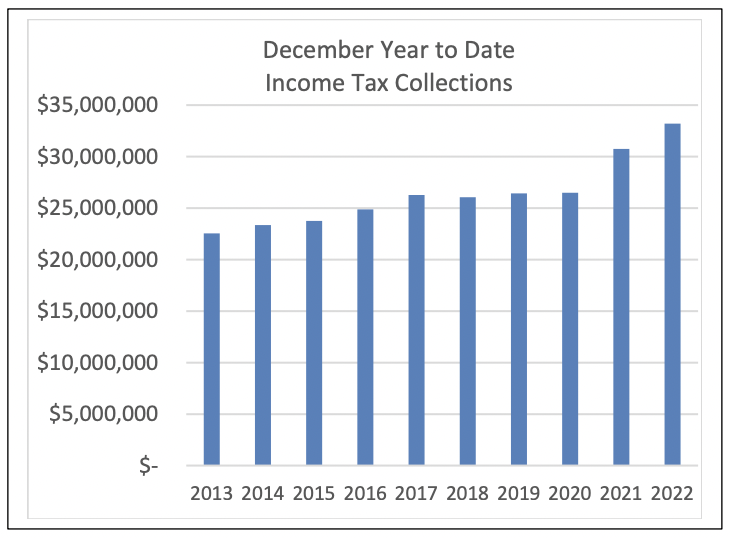 The pie chart below shows how income taxes comprised nearly 3/4 of General Fund revenue for 2022. 
And when income tax collections are up, and expenditures are restrained, we're likely to see an increase in the City's General Fund balance (sometimes called, as a slight misnomer, the "Rainy Day" fund).  And that's what happened in 2022.  General Fund cash balance at year-end 2022 was $23.5 million, an increase of nearly $4 million (20%) from January 1, 2022.  See the revenue/expenses chart and General Fund balance summary numbers below.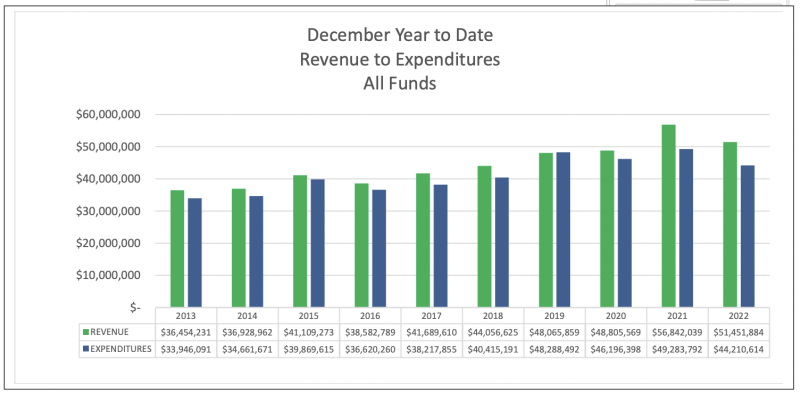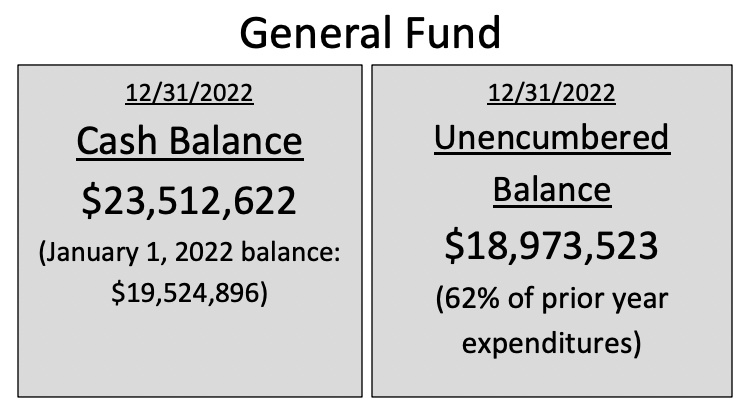 Finally, performance for January, 2023 continued these favorable trends, with income tax collections up 9% compared to January, 2022.  This contributed to the January, 2023 General Fund revenue being a full 18% over budget ("estimate").  See chart below for General Fund revenue numbers.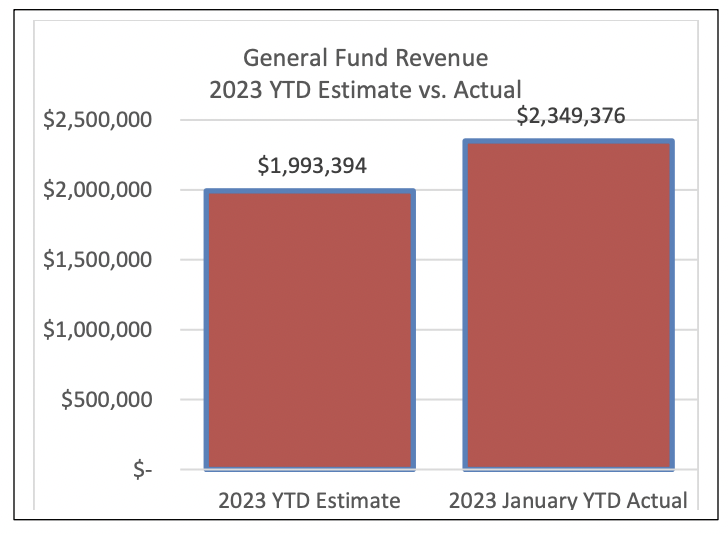 The reader should know that the 2023 City budget, adopted by Council last December, projects modest deficit spending for the fiscal year.  The budget, however, was prepared during the second half of last year amid widespread expectations of an impending recession.  Macroeconomic forces remain volatile and uncertain, and factors specific to Worthington are, as always, prone to change.  So the budget may yet prove to be prescient.  But I am hopeful, given the strength of our fundamentals, that our revenues will continue to exceed budget, and when combined with prudent investments and spending discipline, we will have another stellar fiscal performance in 2023.