Recycling in Worthington: China, Rumpke tour, and more…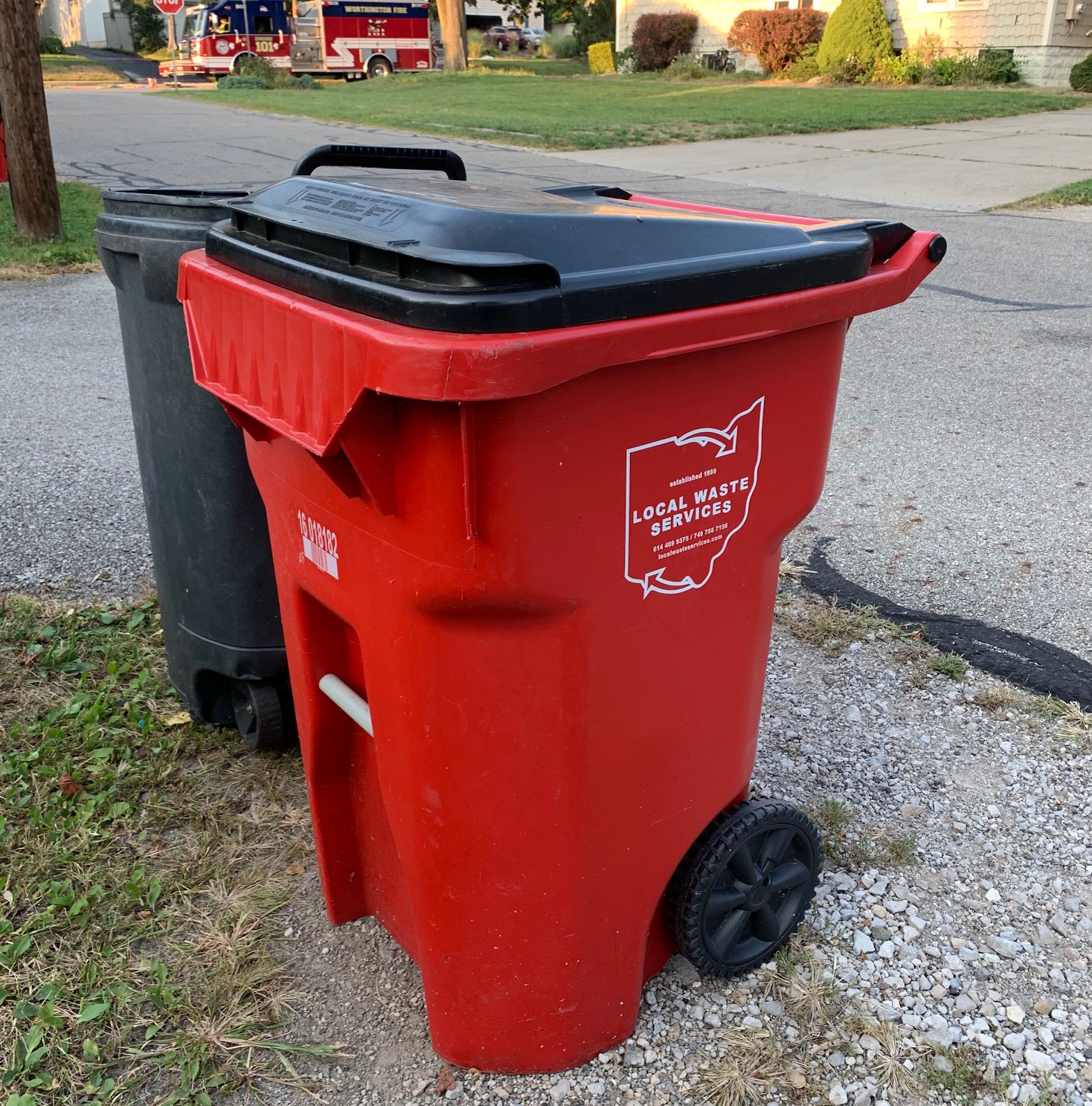 *****Upfront Note: Would you like a personal tour of the Rumpke Recycling facility in Columbus with your fellow Worthington residents?  If so, I've arranged a tour for Tuesday, 10/1, at 10 a.m., at their 1191 Fields Ave, Columbus, location (the tour will take approximately 90 minutes).  If interested, or if you simply have questions, please email me at david.robinson@worthington.org. I will subsequently send out an email confirming details and to facilitate car-pooling.*****
Alarming headlines over the summer presented the world of recycling as being in a state of crisis (e.g., Is This the End of Recycling? https://www.theatlantic.com/technology/archive/2019/03/china-has-stopped-accepting-our-trash/584131/). The precipitating issue was the fact that China has stopped buying recycling materials from around the world. Long term this may not be a bad thing, since Chinese recycling companies are suspected of simply disposing in to the ocean any materials they could not readily and profitably recycle themselves (including the trash received from the U.S). Further, by forcing us to deal with our own trash, innovations will become far more necessary and therefore more likely (Recycling is in Crisis/. Could These Innovations be the Answer? https://www.nytimes.com/2019/08/12/world/australia/recycling-plastic-trash.html?action=click&module=Latest&pgtype=Homepage).
But what does this mean for Worthington's curbside recycling program?  To find out I put a call in to Rumpke which handles all of Worthington's recycling material (a company called Local Waste collects the recyclables and delivers them to Rumpke). I spoke with Benjamin Pedigo, Recycling Operations Coordinator, a 26 year Rumpke veteran.  The upshot is this: Most of the U.S. recyclable feedstock previously sent to China originated from the east and west coasts, and not from the midwest (including Ohio).  Rumpke has not been dependent upon an export market, but has instead been reselling materials to many businesses located right here in Ohio and surrounding states.  Impressively, they are able to sell to industrial users 98% of the "Recyclable Items" they receive from us (you can find a list of what is and is not a "recyclable material" here: https://www.worthington.org/305/Recycling).  Buyers of their materials (sourced from recycling bins like yours and mine) include a large Ohio paper mill that buys fiber (mixed paper and corrugated), a NW Ohio company that turns milk jugs in to plastic pipes for building construction, a Bowling Green company that cleans and reuses #1 (PET) bottles, and a company that converts glass in to fiberglass. In short, for certain materials there is a near 100% reuse rate within local markets. That's the good news.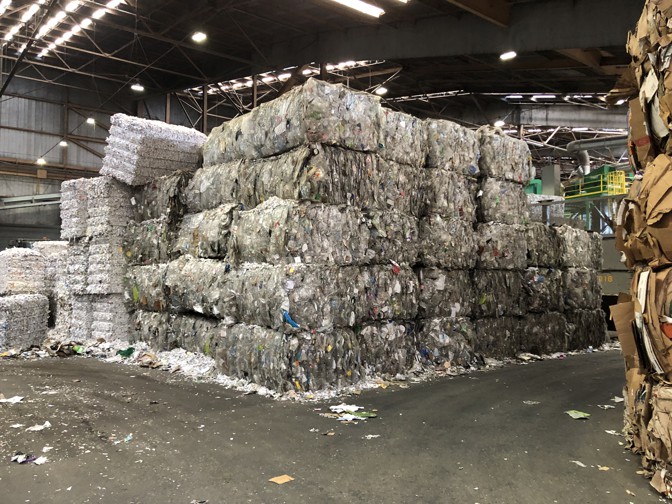 The catch is that a number of items, e.g., #5 yogurt containers, are not part of the "recyclable category."  This is a significant problem.  What to do?  In our own family we try to be mindful of whether we can recycle the packaging used for the products we buy, and in some cases (like the yogurt containers) we take the packaging material to special drop-off locations (Whole Foods collects #5 plastics in containers near the front doors).  Ultimately, I believe the solution to sustainable packaging will be science-based, national legislation that provides the uniformity to packaging materials and standards that businesses want, and the financial incentives for continued innovation.  Sustainable packaging is an essential part of our urgent transition to a clean-energy economy.  Your ongoing participation in our local program is a vital element of supporting the ongoing development of a robust and authentic recycling industry.  Hope to see you at the 10/1 tour!