Anthem (now known as "6700 North High") update @ 7.1.18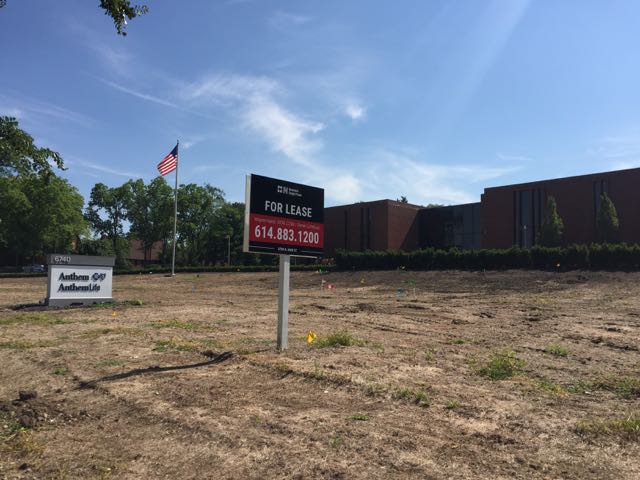 Friday was the last day that ≈ 200 Anthem employees worked at the facility (in addition to ≈ 200 off-site employees), making way for the Lawyers Development Corporation (LDC) to continue its work on preparing the facility's interior for leasing. Plans are to upgrade the facility to "Class A" office space (≈ 200,000 sf total, with ≈ 176,000 sf leasable). A thorough redo of the landscaping (lawn, trees, and other greenery) continues apace as well.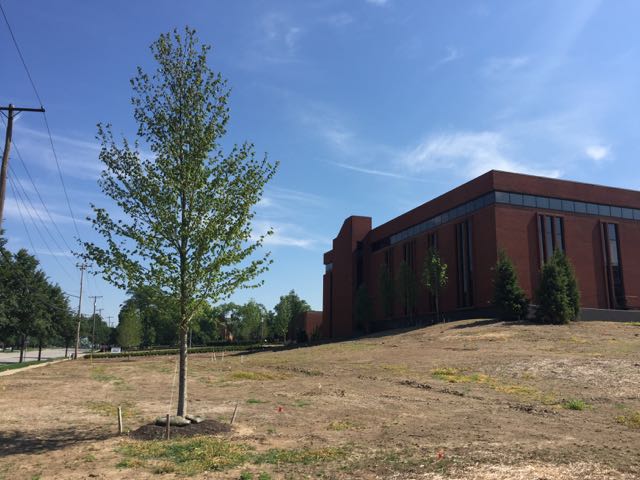 As point of reference, LDC has purchased and upgraded other well-known Columbus properties such as the LeVeque Tower in downtown Columbus, and the former Columbia Gas headquarters and Bicentennial Building at Civic Center.
In terms of both the outward appearance, and the impact on the city's payroll tax revenue, this redevelopment will bring some short-term pain, but, with high probability, much long-term gain. It is expected that both the plantings and employment will be flourishing within a 6-12+ month window. It is likely that the number of employees on payroll at the facility will eventually exceed, significantly, the prior 400 (as an indicator of capacity, there are over 880 parking spaces).
Also, it is expected that LDC will be seeking to develop a residential component at the rear, eastern edge of the facility, which backs up to the back yards of homes on the western side of Boyd Dr (near the Worthington Christian High School). As I see it, this represents both an opportunity and point of potential conflict as this developer, like most, will likely seek to put too much in too little space.  A successful outcome will require steadfast and informed feedback from the residents, to the city, to the developer. I expect a positive outcome at this prominent site.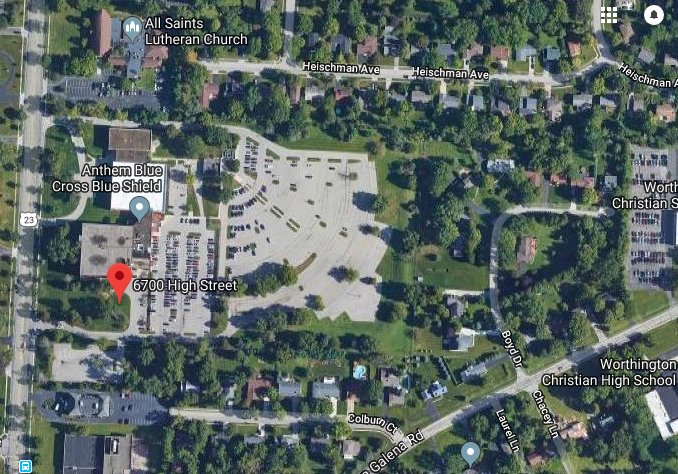 In sum, the redevelopment of Anthem by LDC is, from all I can now see, a near-best-case scenario for Worthington. We will have a very large, upgraded office facility in the heart of our North High commercial corridor, requiring no tear-downs, rezoning, or enlarged footprint of the office complex. The exterior, once the landscaping matures, will be attractive, healthy, and well-maintained. And, for the city's coffers, we expect to realize a substantial revenue increase. Lastly, we will hopefully add desirable housing, in appropriate scale, to our city's offering. All in all, at this stage, a welcome development compatible with multiple goals of the city and residents. Kudos to David McCorkle, Lee Brown, Tom Lindsey, and all other City staff that have been a part of facilitating this process.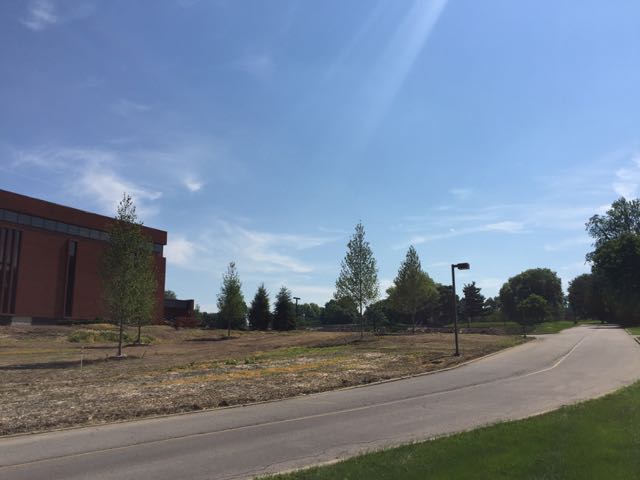 _________________
Here's the city's page on the property:
https://www.worthington.org/857/6700-North-High—Anthem
After decades of occupancy, Anthem Blue Cross Blue Shield intends to relocate from their existing 200,000+ square foot property at 6740 N. High Street in Worthington, to a much smaller footprint within the City of Columbus. While efforts made by City of Worthington leaders to retain Anthem were ultimately unsuccessful, we are excited to partner with the new owners, Lawyers Development Corporation, to redevelop the property. The expected improvements will create a significant opportunity to increase the number of quality jobs within the Worthington community.
6700 N. High Promotional Literature
Since 2010, Lawyers Development Corporation has acquired and successfully updated some of Columbus's largest commercial buildings that were in a state of transition similar to the Anthem building in Worthington. These properties include the former NiSource headquarters at 1600 Dublin Road in Marble Cliff, the LeVeque Tower in downtown Columbus, the former Columbia Gas headquarters at 200 Civic Center, and the former Bicentennial Building at 250 Civic Center. The City of Worthington is excited to work with Lawyers Development Corporation to redevelop this signature property.
Prospective tenants are encouraged to contact Wayne Harer or Derek Lichtfuss of Newmark Knight Frank. They can be reached at (614) 883-1200.